Reminder list
Altmühltal Panorama Trail
Step by step in the Nature, 200 km long
The Altmühltal Panorama Trail (Altmühltal-Panoramaweg) follows the Altmühl river from Gunzenhausen to Kelheim through meadows dotted with junipers and romantic rock formations. Along its 200 km you will find historic cities, ancient castle and splendid palaces as well as Celtic and Roman remains.
This long-distance hiking trail through the Altmühl valley region is divided into 15 legs of breathtaking beauty: you can cover only some of them or combine them as you like!
Length:

200 km

Approximate time:

10 Days

Ascent:

Wird geladen...

Descent:
Der Film zum Weg
Altmühltal Panoramaweg (01:40)
Brief Information
Approximate time: 10 Days
Marking
clear marking, in part completed by signs and mileage indications
Suitable for pushchair
Accessibility
Public transport (ÖPNV)
On Germany's Best Hiking Trails!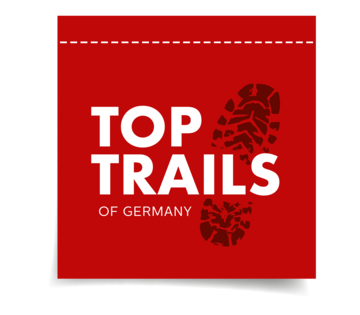 The Altmühltal Panorama Trail (Altmühltal-Panoramaweg) is one of the "Top Trails of Germany", the premium long-distance hiking trails in Germany. A guarantee for those who are looking for more – more hiking experience, more adventure, more top quality. You just need a click of the mouse to visit the Top Trails virtually – and you will be bursting to pack your rucksack!
LOWA SCHUH TIPP im Jubiläumsjahr 2023 - 100 Jahre Lowa
RENEGADE GTX MID Ws
Unser Schuh-Tipp für Dich für deine Wanderung auf dem Altmühltal-Panoramaweg: Einer der wohl meistverkauften Outdoor-Schuhe Europas. Dieser Klassiker unter den Multifunktionsschuhen bietet ein weites Einsatzspektrum und eignet sich hervorragend für Wanderungen auf befestigen Wegen und Pfaden.
Thoroughly checked and approved: the Altmühltal Panorama Trail has been officially certified as a premium quality hiking trail ("Qualitätsweg Wanderbares Deutschland") by the national walkers' association "Deutscher Wanderband".
Many legs of the hiking route Altmühltal-Panoramaweg cross nature reserves and landscape protection areas. At some well-marked points, the trail is not suitable to bikes both because of safety reasons (insufficient broadness) and for protecting flora and fauna (Art. 28 Par. 1 Bavarian Law on Nature Conservation "Bayer. Naturschutzgesetz"). As a cyclist, please respect the signposting and pay attention to hikers along the whole route.